Construction Temporary Fencing
Broadfence works with general contractors to make any construction job site safe, simple, and secure. We are proud to offer our lightweight wire mesh construction fence panels that will not only protect your project from wandering pedestrians and site theft but also making sure your are compliant with all law and regulations in your area.
Temporary Fence Accessories
ADVANTAGES OF BUYING INSTEAD OF RENTING
Stop renting and starting saving. Buy new for less.
Renting means spending money every month for effectively no return. When you own temporary fence panels, you can use them again and again.
RELOCATE FROM JOB SITE TO JOB SITE
When you own temporary fence panels, you have the freedom to relocate and re-install without extra costs. You'll be ready to comply with ever-increasing health and safety requirements.
Put your company in control
Never again will you have to rely on others, waiting on your rental company to deliver, install, or even relocate your temporary fence panels. 
ANTICLIMB TEMPORARY FENCE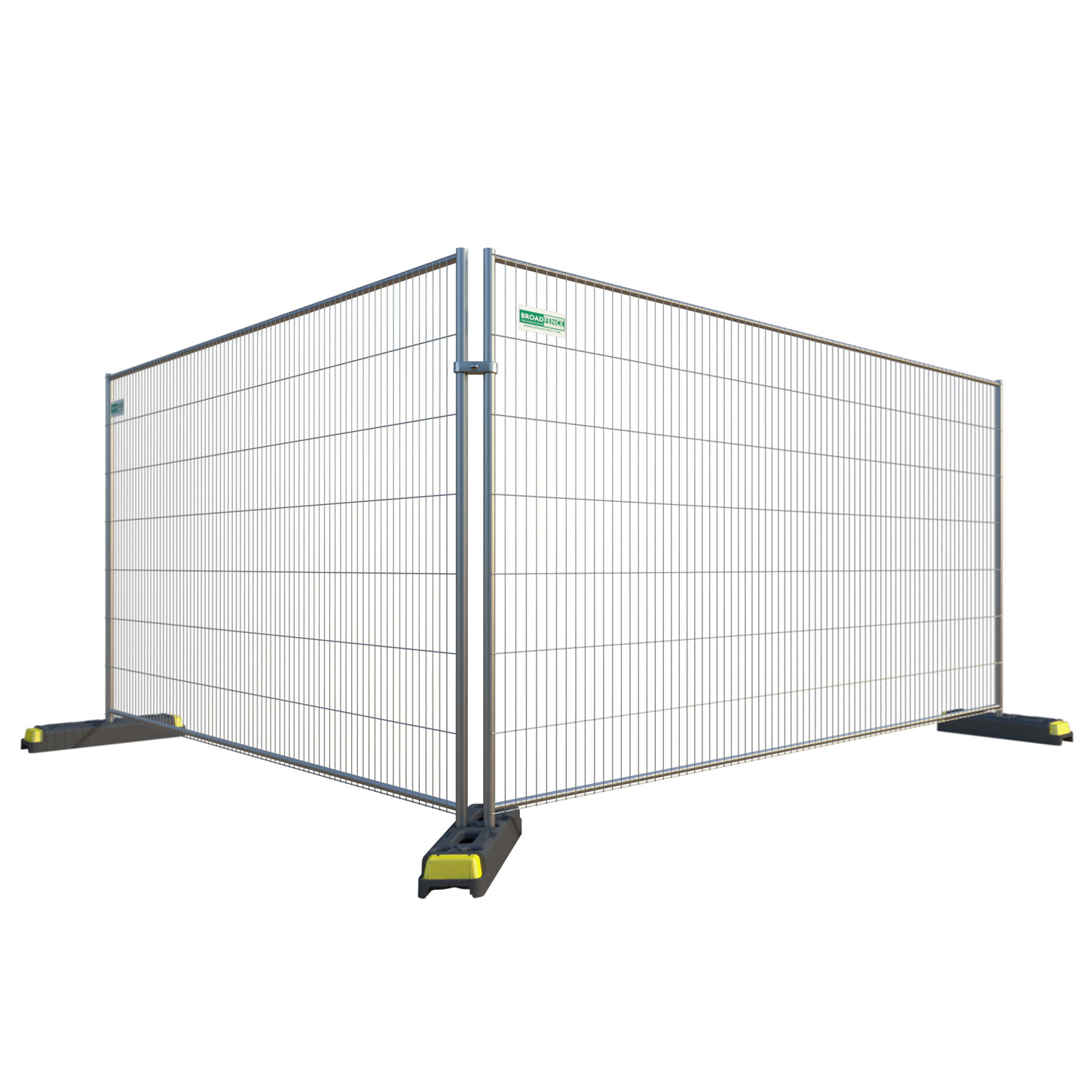 Anticlimb Standard Fence Panel
Broadfence's Anticlimb Standard Fence Panel is strong and durable, yet lightweight and easy to install. It is perfect for large construction sites, enclosing hazards, concert and festival crowd control, event perimeters, environmental control and general road and civil works.
Anticlimb Premium Fence Panel
If your project needs a little extra protection, the Broadfence
Anticlimb Premium Fence Panel is the perfect temporary fencing solution for you. This fence panel is similar to the Standard but comes with a crossbar that runs vertically through the middle, along with four corner plates for added durability.
Anticlimb Platinum Fence Panel
If your job site needs the pinnacle of protection, look no further than the Broadfence Anticlimb Platinum Fence Panel, an elite temporary fencing solution for when you need the very best in site security. It's perfect for large construction sites, enclosing hazards, event perimeters, environmental control and general road and civil works.
Ready to Ship
We have panels in stock that are ready to ship.
Buy What You Need
We will ship in part loads or truck loads, no problem.
Direct To You
Panels will be shipped directly to your site or yard.

Free Shipping
We provide free shipping all over North America.
Broadfence's Barricade Fence Panel is designed to provide an effective crowd control solution. With robust tubular steel frames, safety features and our rigorous testing, our temporary barriers to give you the quality and reliability you need. Our Barricade Fence offers you better performance, strength and safety through innovation and state-of-the-art manufacturing techniques. We make sure that ever barricade panel goes through rigorous quality checks to ensure you get the most safe, simple and secure fencing solution.
Contact Us Today!
Questions or Ready to Order? Contact us today, we're here to help you!
YOUR TEMPORARY FENCE LEADERS
When it comes to perimeter security, Broadfence offers the safest, most simple, and most secure temporary fence panel solutions. Protect and manage the crowds at your construction job site, event venue, or any vacant lot at a price that you can afford. We deliver your temporary fence panels or crowd control barricades right to your location, so all you have to do is set your easy-to-manage fence panels up. Whether you're looking for construction fence panels that are as durable as chain link, crowd control barriers that can direct the flow pedestrians, or even privacy screening to discourage site theft, Broadfence has the temporary fencing solution for you.
Temporary fence accessories
In addition to supplying temporary fence panels, Broadfence offers a range of temporary fence accessories to help you customize your fencing system to meet your needs. When combined with our durable temporary fence panels, Broadfence Fence Accessories ensure a fully compliant worksite while also increasing the safety, stability and security of your perimeter fencing.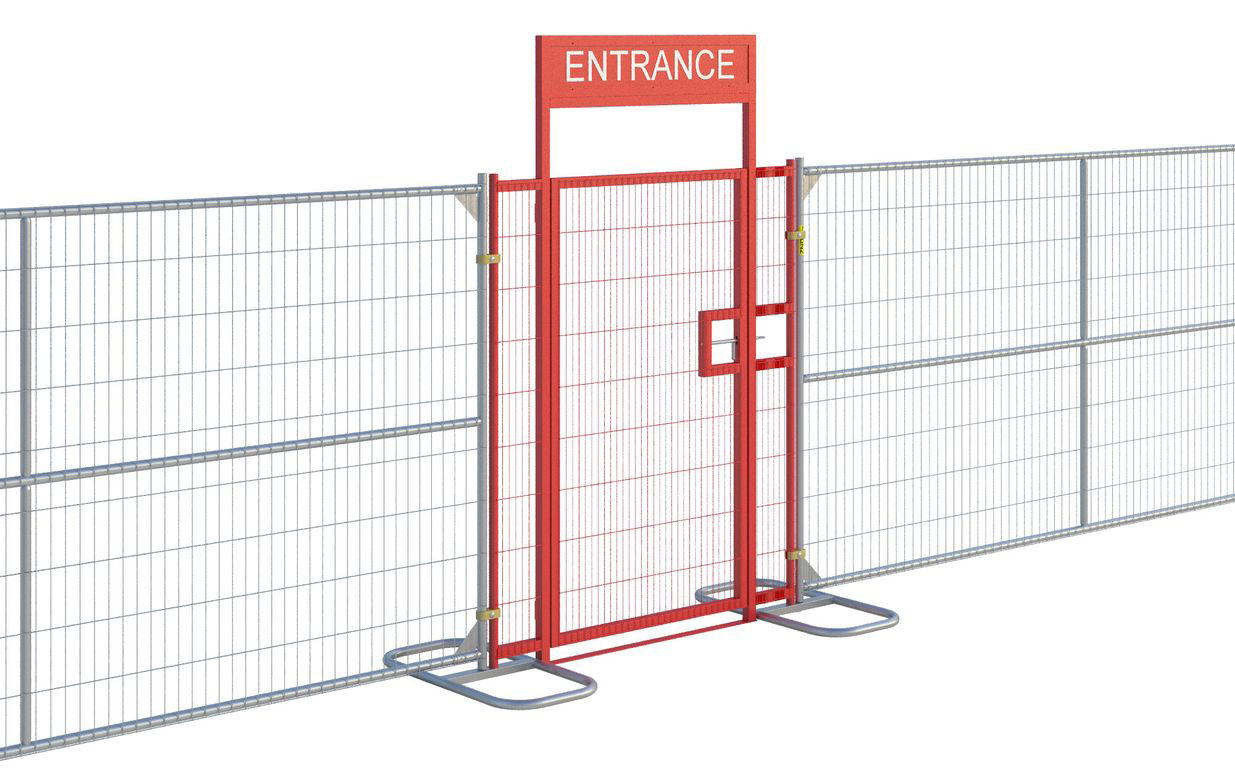 Pedestrian Gates
Designed to be easily installed and added at any point in your fencing system, the Pedestrian Gate minimizes the potential security and safety hazard, as it provides an effective way to keep an area functional for foot traffic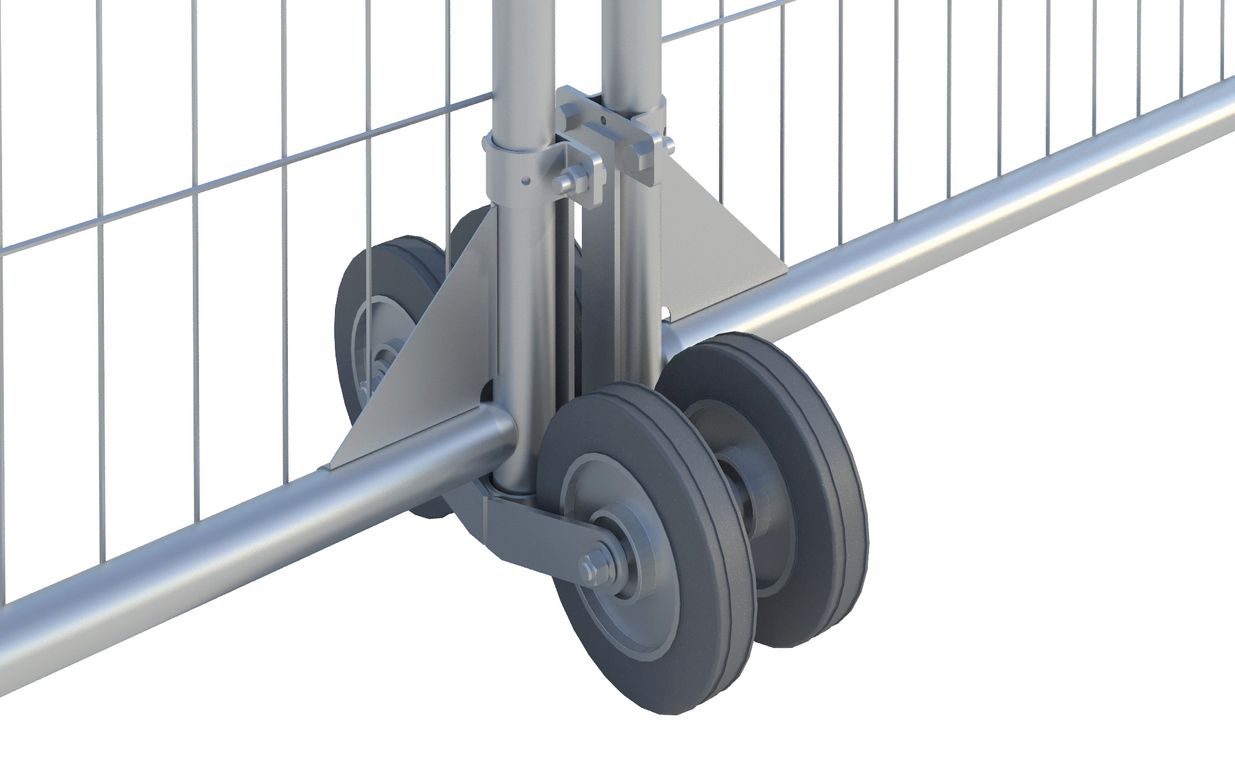 Wheel Kit
The Broadfence Wheel Kit can be used to convert any fence panel to a gate, offering an easy solution if you are regularly opening two panels for access. Its durable design ensures your fence panels operate and open smoothly over any terrain.
Privacy Screen
Designed with a lockstitch knitted high-density polyethylene mesh that goes over your temporary fence, Broadfence's privacy screening is an affordable method that shields your job site from wandering eyes.
Have a question or require a quote?
Fill out the form below and one of our customer representatives will be in touch with you shortly.