1-855-993-0499 – Ask us about our Free Shipping 
Free Shipping
For Your Fence
Whether you have a construction site in need of temporary fence panels or you're looking to manage a crowd with crowd control barriers, Broadfence delivers your fence panels right to your site, wherever that may be. Also, because of the partnerships we have with carriers, we are able to get you your fence FAST.
We Deliver Anywhere in
the U.S. or Canada
Broadfence will ship to anywhere in the United States or Canada. For more information, call our sales team at 1-855-993-0499.
Fast Delivery Right To Your Site
Not only does Broadfence provide reliable temporary fencing for a great price, but also we offer FREE SHIPPING* no matter how many fence panels or barricades you order.
*Some products do not qualify for free shipping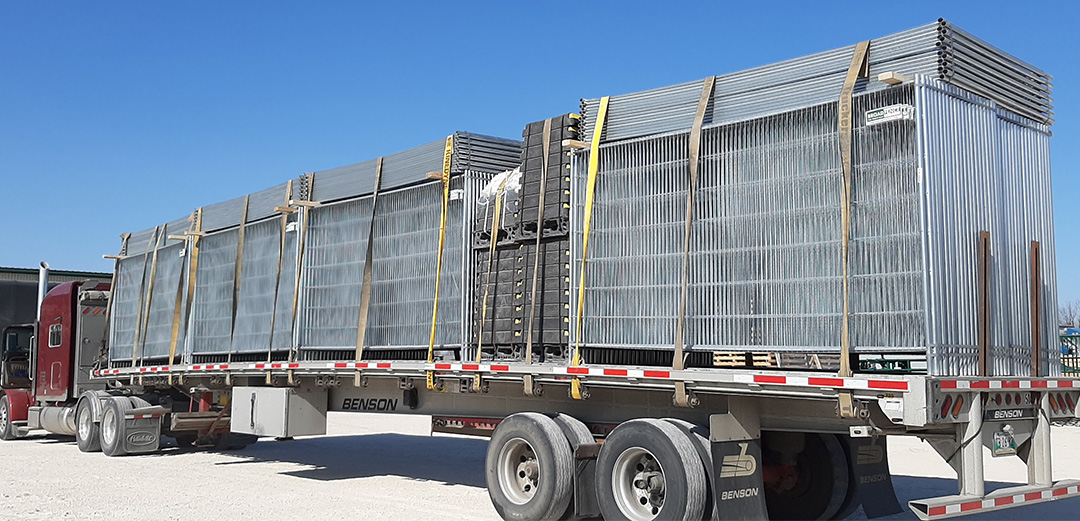 Some projects and events are bigger or smaller than others. That's why Broadfence delivers fence panel orders of almost any size. You don't need to order an entire truckload, especially if you only need a rack. We can handle big and small orders to make sure you have safe and reliable temporary fencing. Whether it's 50 fence panels or 500 fence panels, Broadfence will deliver exactly what you need for your project.
Rack of Fence
If you have a smaller project and only need a rack of temporary fence, Broadfence will ship you your fence panels even if it doesn't fill our truck.
Full Load Savings
That being said, Broadfence offers savings on those orders of temporary fencing or crowd control barriers that do fill our trucks.
We Ship More!
As compared to chain link fence panels, our unique fence design allows us to stack a rack efficiently, which means you can get more temporary fencing per truckload.