In the middle of the pandemic, businesses are taking added precautions to ensure the health and safety of their customers. As a result, temporary fence has become more important, as companies look to invest in products such as Broadfence's Barricade Fence, which are geared toward increasing safety while still encouraging patronage.
Although each state or province comes with its own set of standards and restrictions for COVID-19, there are general precautions that businesses can utilize to ensure the safety of their customers when it comes to temporary fencing.
Maintain Social Distancing
In response to COVID-19, most businesses are operating at a less-than-normal capacity to enable social distancing. This usually results to lines both inside and outside of the building. While some businesses are utilizing stickers or other DIY methods to ensure social distancing, it is not a long-term solution, especially in regions with inclement weather. A better solution would be using Broadfence Barricade Fence Panels that are specifically designed to provide an effective crowd control solution.
Barricade Fence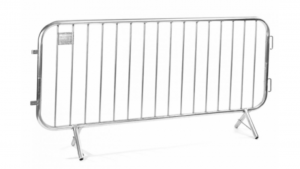 With robust tubular steel frame and safety features, Broadfence temporary barriers provide the quality and reliability needed to help manage customers. Our Barricade Fence offers better performance, strength and safety through innovation and state-of-the-art manufacturing techniques. We make sure that every barricade panel goes through rigorous quality checks to ensure you get the most safe, simple and secure fencing solution.
Where can Barricade Fence be used? 
Ideal for establishing queue lines and directing foot traffic in retail stores, conventions, showrooms, Broadfence Barricade Fence can help serve as an effective physical distancing guidance. Our crowd control barriers are a great option as they are easy to install with a simple interlocking system and designed with a rounded foot to minimizing trip hazards.
Line Queueing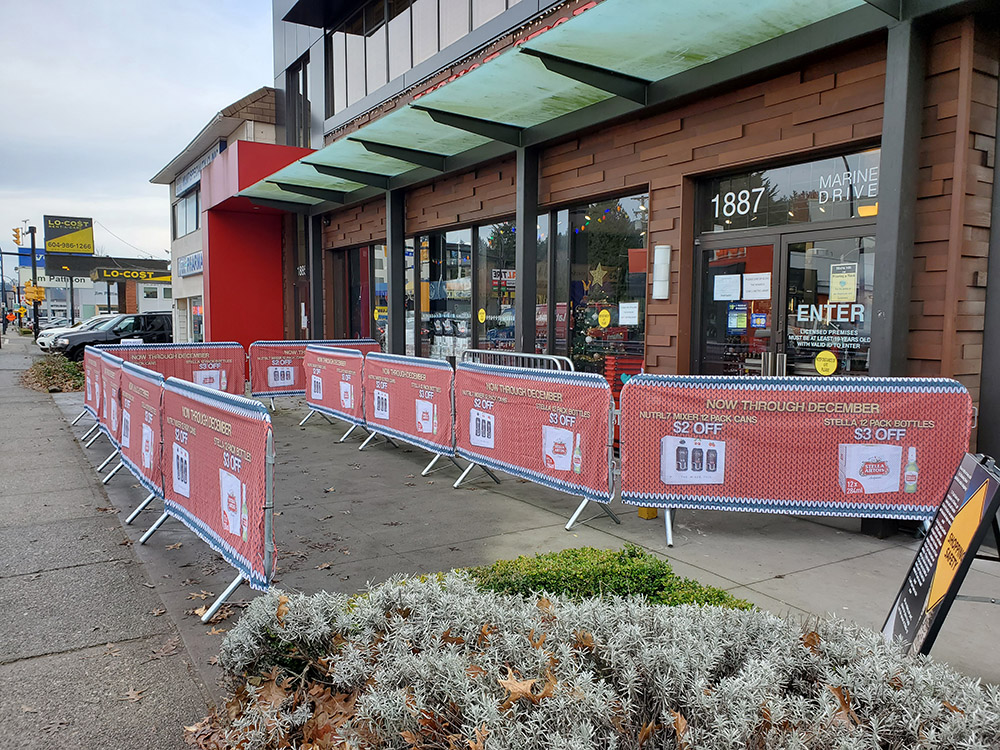 Optimizing queue management is crucial when it comes to ensuring the health and safety of customers. An easy way to manage crowds is with barricade fence to control the flow of traffic and ensure customers move in one direction. Similarly, crowd control barriers will discourage individuals from gathering in restricted areas. With proper queue management and the right fencing, it can help ensure social distancing and prevent overcrowding.
Designating Specialized Areas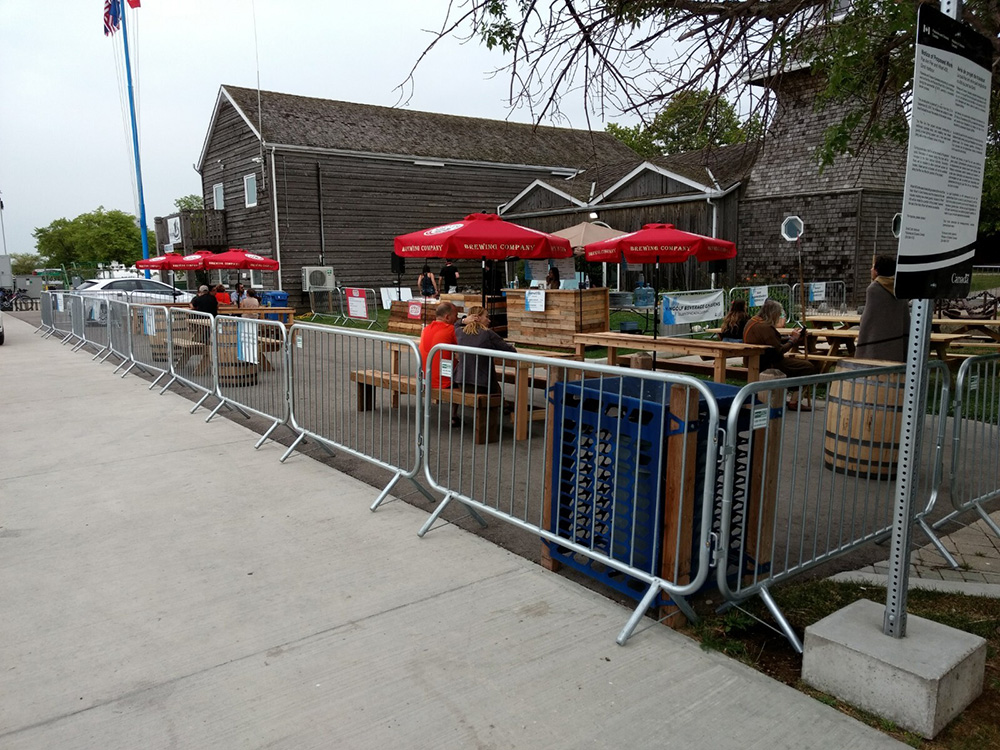 Barricade fence can be used to set up barriers to help separate employees from the general public. These can also be utilized to designate special areas for customers, such as creating outdoor seating sections for restaurants, enclosing outdoor patios or restricting areas where patronages are prohibited.
Safety Signage & Customized Covers
In addition, Broadfence offers custom-made and branded barricade covers that help convert barricade fencing into valuable advertising opportunities in a cost-effective way.
Safety Signage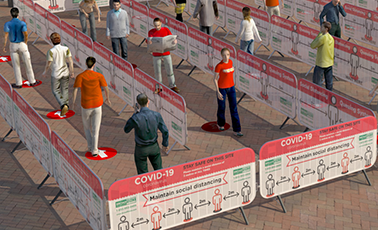 Promote social distancing practices with custom COVID-19 barricade covers that are equally effective for branding purposes. Custom safety signage is an opportunity to ensure that everyone is being safe while still incorporate brand colours and logo.
Brand Awareness
Broadfence's Barricade Covers are the perfect opportunity to turn your barricade fencing into advertising for your business, event or sponsorships. Ideal for any indoor or outdoor application, all custom barricade covers can be printed single- or double-sided, allowing your brand, advertisement, sponsors or safety message to be highly visible from any angle.
As a leading temporary fence supplier, Broadfence offers temporary fence solutions that can help your business stay in compliance with enforced standards and maximize the safety of all customers and employees.
Contact us today for more information on our Barricade Fence