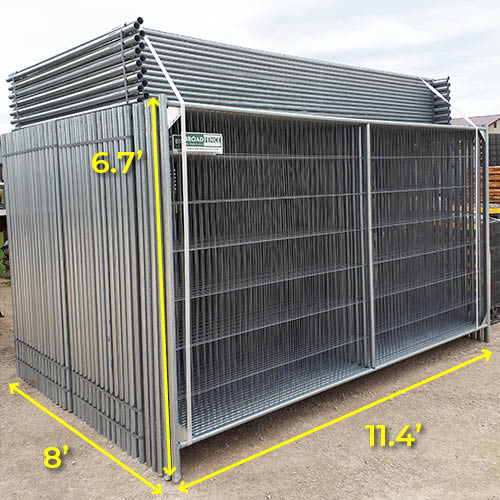 Our Anticlimb Fence Panel is a lightweight yet durable wire-mesh panel. Where other temporary fencing like traditional chain link is cumbersome, heavy and can tangle, our fence is specifically manufactured so it's easy to move, and easy to store, whether it's 30, 50 or even 100 panels (which is well over 1,000 feet of fence). Because of how easy our Anticlimb Fence Panels are to stack, many construction companies buy our temporary fence instead of paying a premium to rent it from a local vendor.
All you need is an easily accessible small corner in your compound that's 11.5' by 8' to store your temporary fencing when you're not using it. You can easily flip it on its side as well to save even more space!
All this combines for a convenient stacking solution for when you don't actually have a project on the go. So, keep your temporary fence securely stored and have your fence ready to go exactly when you need it.
For more information, contact us at 1.855.993.0499.